How to import data for analysis
Before we get started, make sure you have a co:census account. If you don't have an account, get started by scheduling a demo of our product here. If you have a co:census account, you're ready to go!
Login to your co:census account. Upon login, you should see your home dashboard page.

Click on the New Project card to create a new project.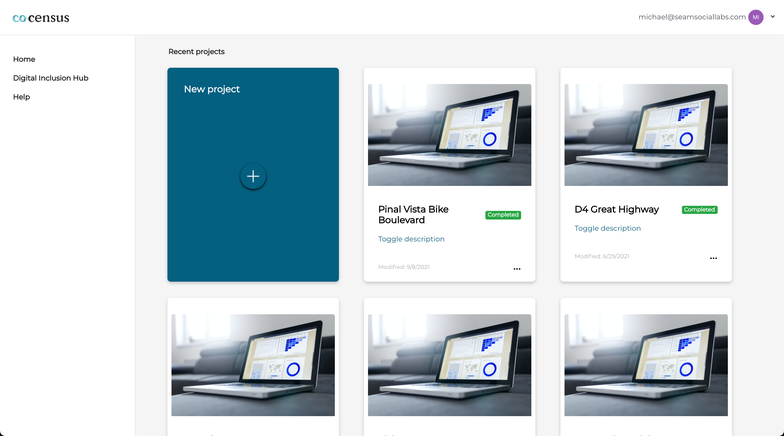 After clicking on the New project card, there will be a popup window.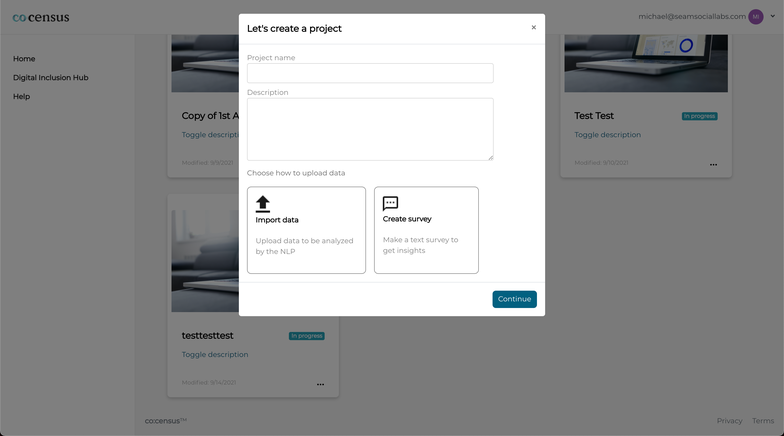 Fill out the Project name and Description.

Select Import data.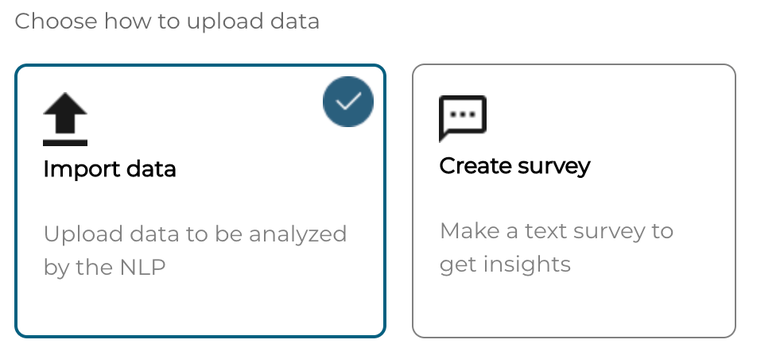 Click Continue.

An Import data window will then popup.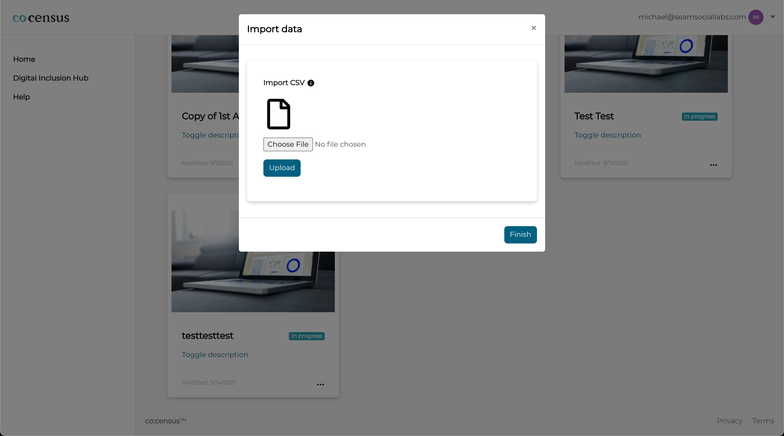 Click Choose File to select the data file you wish to upload.

Click Upload to import the selected data file.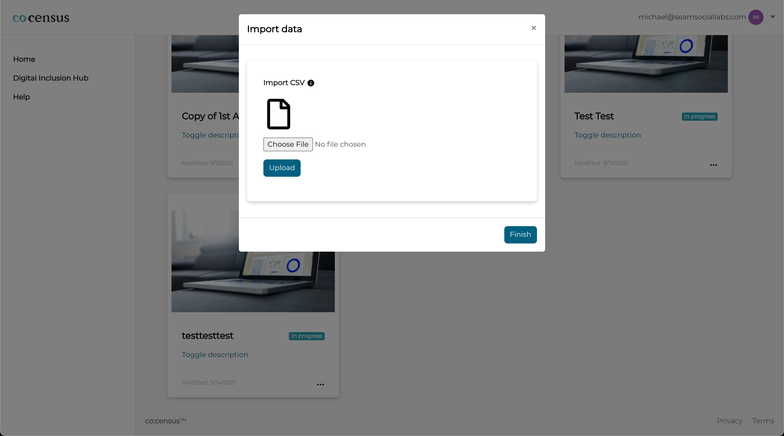 Once your data has been successfully imported, click Finish to close out. You will then receive an email once your data insights are available to view on your dashboard.