How to import existing data for a survey
Before we get started, make sure you have a co:census account. If you don't have an account, get started by scheduling a demo of our product here. If you have a co:census account, you're ready to go!
The data you want to import needs to be organized in the same way the data on your co:census dashboard is organized, which you can view under the "Data" tab on your co:census dashboard. See below for an example: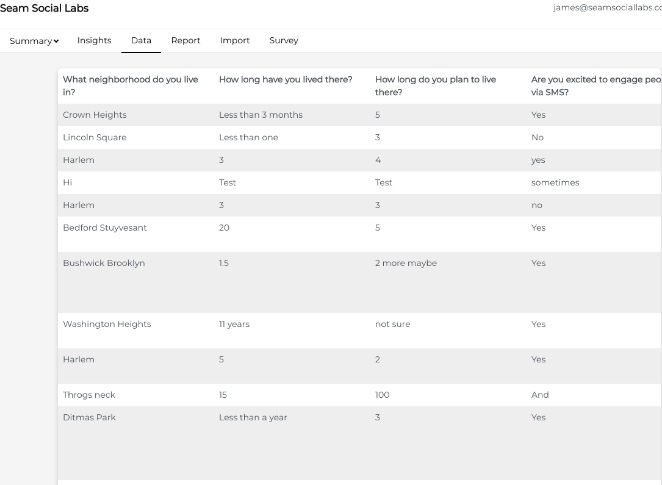 Once your .csv is formatted to match your co:census data, download the .csv file.

Log into co:census and select the survey project that you would like to import existing data.

Click on the Import tab.

Click Choose File to select the data file you wish to upload.

Click Upload to import the selected data file.

Once your existing data has been imported successfully, you'll receive an email when your data insights are available to view.