How to import existing data for a survey
Before we get started, make sure you have a co:census account. If you don't have an account, get started by scheduling a demo of our product here. If you have a co:census account, you're ready to go!
Login to your co:census account. Upon login, you should see your home dashboard page.

Select the survey project that you would like to import existing data.

Before importing, make sure that you check with your Account Manager to ensure that your data file's fields match your text survey.

Click on the Import tab.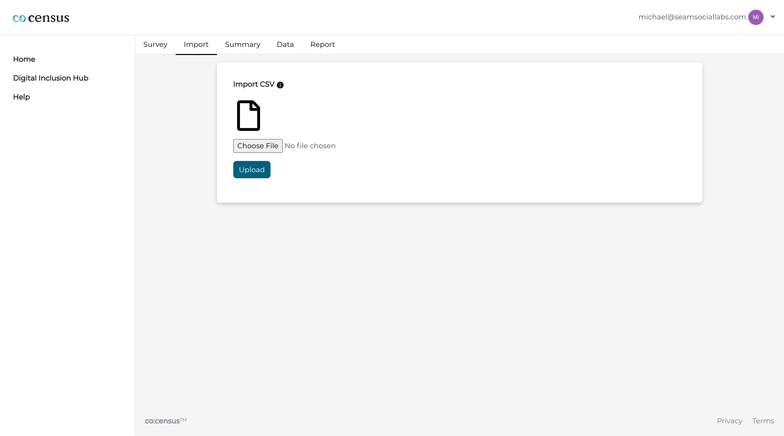 Click Choose File to select the data file you wish to upload.

Click Upload to import the selected data file.

Once your existing data has been imported successfully, you'll receive an email when your data insights are available to view.