How to view and share responses
Click on Survey Data in your co:census account sidebar. A list of the names of your surveys should appear.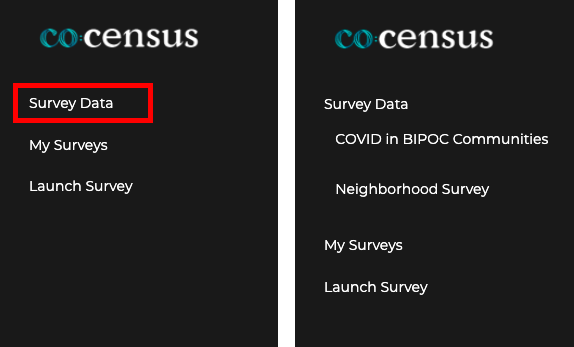 Don't see your survey? This is likely because your survey hasn't been sent out to receive responses yet. Contact your account manager for more details.
Click on the survey whose responses you'd like to view. You should now see a table containing the survey's responses.

To share the responses with another co:census user, type the user's email in the box labeled Share Survey Results With A User and click Share. The user will receive an email in their inbox inviting them to view your survey responses.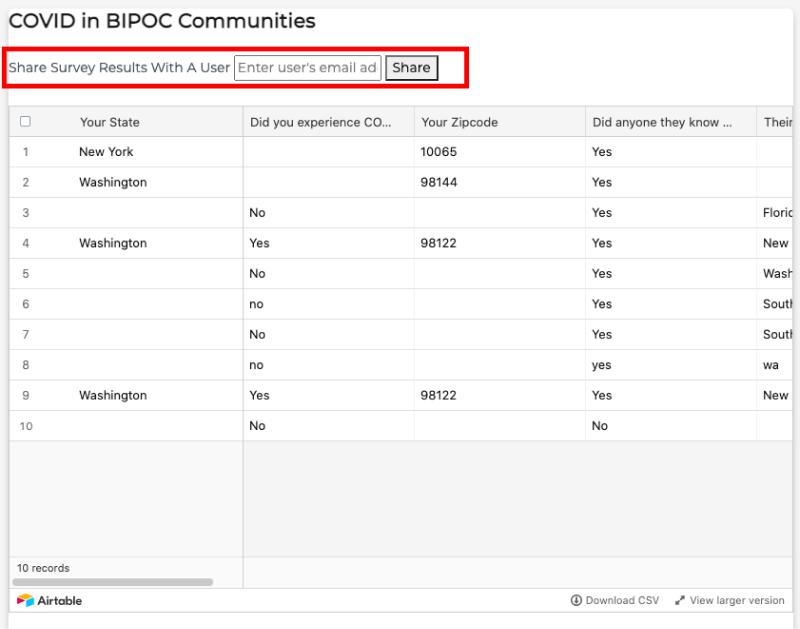 To download a CSV file of the survey responses, click on Download CSV in the bottom right corner of the table.